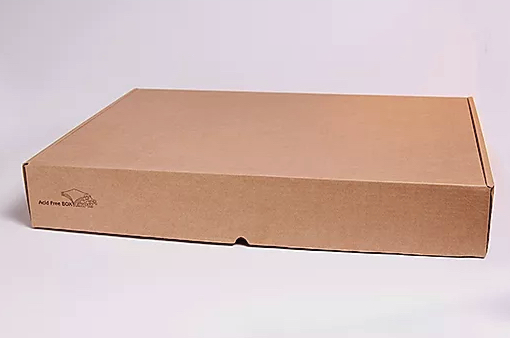 EXPM Acid-Free boxes (Newspaper Storage Boxes)
These large boxes store maps, prints, newspapers or any large size item which should be stored flat.
Very resistant, archival quality, acid-free corrugated cardboard box, ideal to store newspaper and
documents during long periods. Designed to simplify packing of and access to filed documents.
Supplied flat-packed, providing savings in shipping and storage costs. It is cut and creased to allow simple, fast assembly with no waste.
Made of acid-free kraftliner (pH 7.5 – 8.5) in accordance with
analyses performed to standard NP 3610.
*Diferent dimensions available, please feel free to contact us for more details.