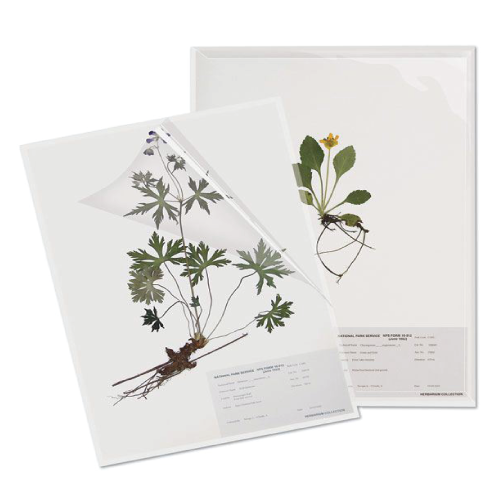 Herbarium Specimen Sheet Protector Pkg 25
Herbarium sheet protectors provide vital protection for your herbarium specimens.
Archival polypropylene for minimal static cling;
Protect from dirt, dust and finger prints;
Designed to fit 292x419mm herbarium mounting paper;
Manufactured from soft, smooth 75 micron polypropylene, these L-sealed enclosures help keep loose plant particles from becoming separated from the specimen. In addition they provide a safe, secure environment that keeps out dirt, dust and fingerprints, while separating one specimen from another.