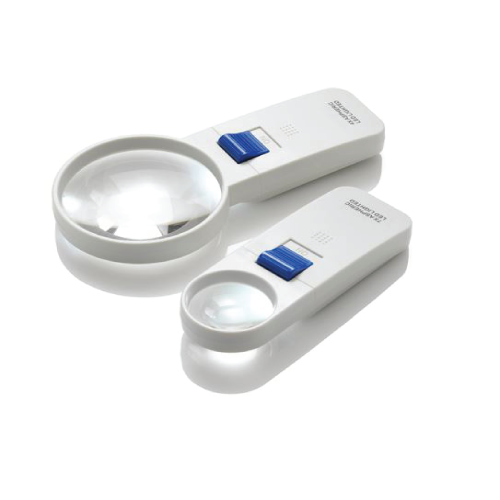 Illuminated Magnifier Handheld
Illuminated magnifiers with LED light and round aspheric lenses offering 4x, 5x (NEW) or 7x magnification.
LED offers a whiter spectrum of light and longer battery life.
Aspheric lenses 70mm (4x), 60mm (5x) and 35mm (7x) are available. All models are comfortable to hold with a wide 40mm x 20mm grip, easy to operate on/off switch.