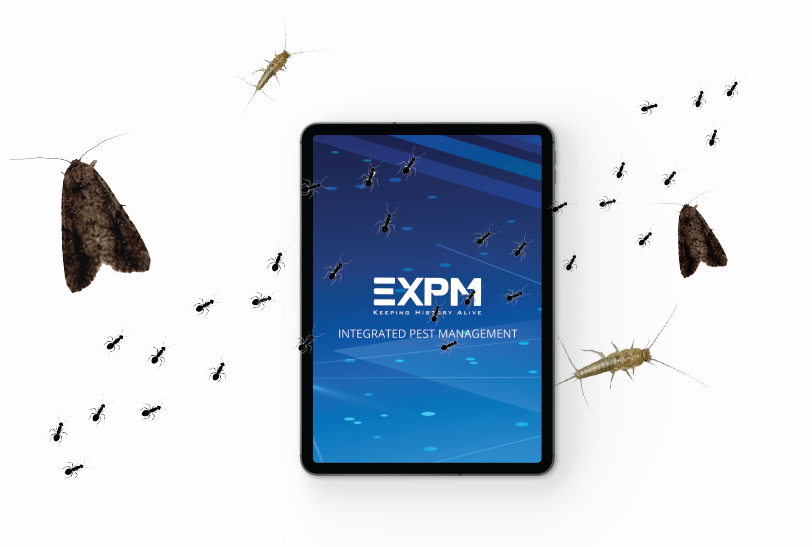 Integrated Pest Management
Integrated Pest Management (IPM) has been developed as a response to previously interventive methods of getting rid of insects and other pests in collections. It is part of collections care, and rather than focusing on eliminating active pests, it looks at effective ways of controlling their onset through monitoring and housekeeping.
Our IPM program identifies existing points of vulnerability, in terms of safeguarding the collections from pests, seeking solutions through preventive actions. IPM relies on good collection and building knowledge, identifying risks and potential pest targets, dealing with threats through prevention and using the environment to discourage attack.
We assist with:
Detecting areas at risk
Trap installation
Preventive measures to stop pest attack
Establishing a continuous IPM program for long-term and short-term results