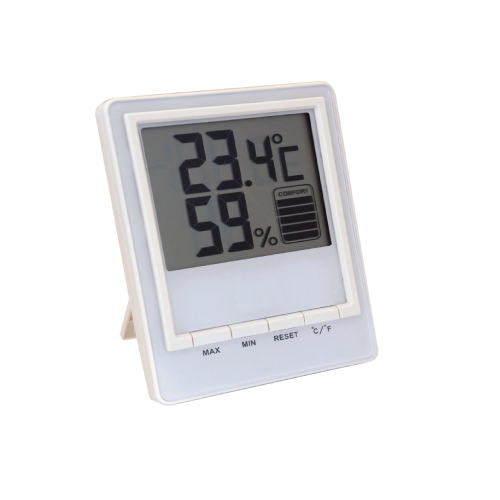 Min/Max Digital Thermohygrometer
Digital Min/Max Thermohygrometer, combines RH (relative humidity) monitoring and temperature meter with large LCD display.
Display shows two continuous readings, one for temperature, and one for humidity. Ideal for environmental monitoring of showcases, museums, galleries, store rooms.
The min/max readings for temperature and humidity are stored in an internal memory and displayed on screen by pressing a simple button.