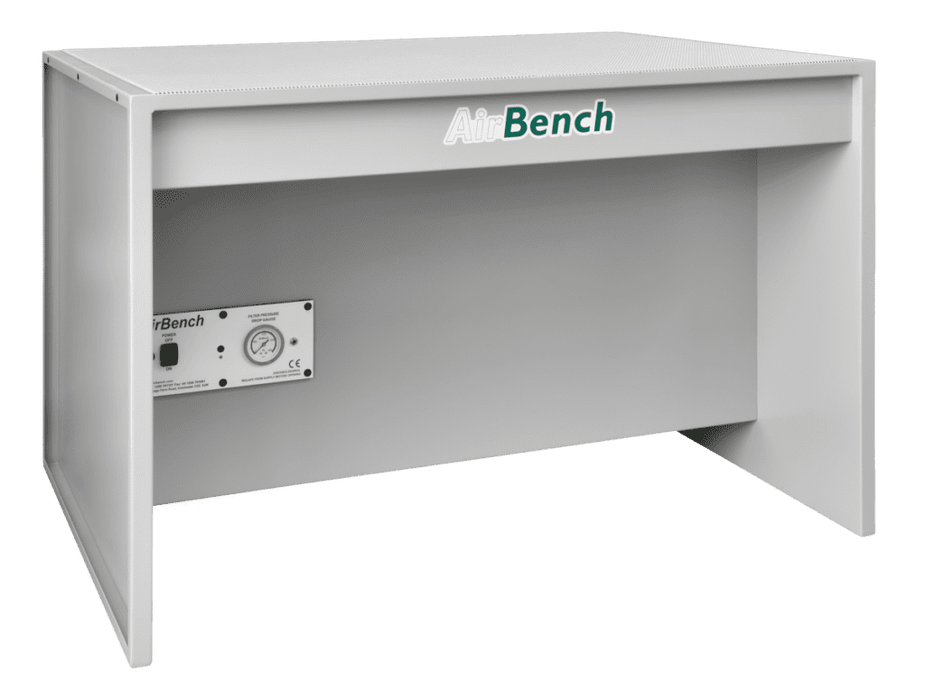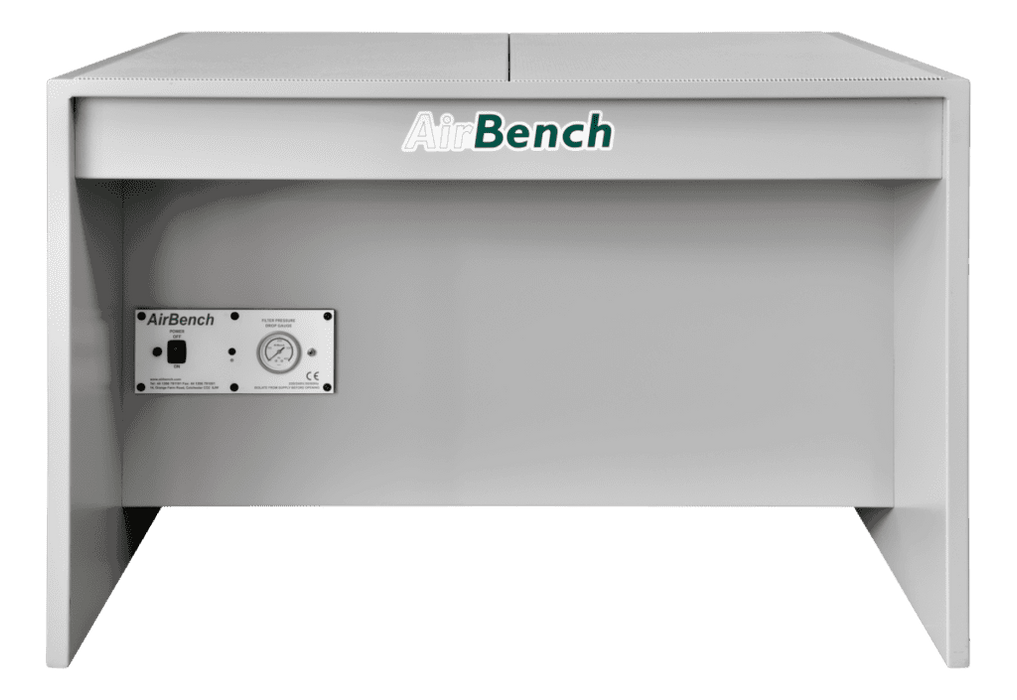 Mesa de Higienização Airbench
AIRBENCH FPK
// THE AIRBENCH FOR SEATED WORK AirBench FPK is a heavy duty downdraught bench designed specifically for continuous seated work.
// FILTER OPTIONS A wide range of standard filter options allows us to specify the most appropriate configuration for every application. Alternatively, we offer a selection of alternative models for seated applications, or for welding and grinding type processes - see other publications for details.
// EASY FILTER ACCESS Simple access to filters via perforated top allows for easy maintenance and fast filter changes.
// CONTROLS Ranging from a simple on/off switch on a single unit, to timed run or centrally controlled, daisy chained systems for multiple installations. Speed control is available as a simple option. Every unit is fitted with filter condition monitoring via a pressure loss gauge.
// VENTILATED TOP The FPK range features a ventilated area of 2/3 of the top surface; meaning you can work anywhere on the front region of the bench and still have effective extraction.